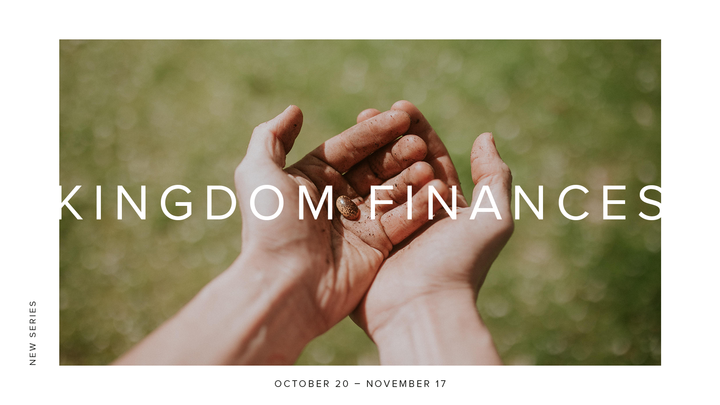 Kingdom Finances
October 20 - November 24, 2019
$0 - 30
Dates & Times
Oct 20, 2019

9:00am - 10:00am

Oct 27, 2019

9:00am - 10:00am

Nov 3, 2019

9:00am - 10:00am

Nov 10, 2019

9:00am - 10:00am

Nov 17, 2019

9:00am - 10:00am

Nov 24, 2019

9:00am - 10:00am

Show

all

less
Attendee Types
Adult

Free

Child (Birth - 23 Months)

$30

Toddlers (age 2)

$30

Pre-K (ages 3-5)

$30

Elementary (ages 6-12)

$30
Details
Correct Dates: Oct 20-Nov 24.
Join us for our upcoming Kingdom Finances Course! We believe God is raising up a Joseph Company to steward the wealth of the kingdom. Christians are called to live above the curse of poverty, to access the blessing of the Lord in the realm of finances, and to invest in the gospel reaching the nations.
Come hear from successful business leaders in our community including Brad Jones, John Eckert, and Richard & Sandi Beck, as we discuss kingdom principles related to finances and stewarding wealth. Join us as we talk about stewardship, generosity, positioning yourself for increase, and walking in the blessing of the Lord, as well as study the Word on how to walk in financial wholeness and freedom.
**NOTE: this class meets next door in the Storehouse Student Center at 4317 Alpha Rd. Childcare: $5 per week per child. Questions: matthew@storehousedallas.com